Hoodies are a type of casual sweatshirt that typically feature a hood and a drawstring around the neckline. They are often made of soft, comfortable materials like cotton or fleece, and are designed to be worn for warmth and comfort. Hoodies can come in a range of styles, from simple and understated to bold and eye-catching, and they are popular among people of all ages and backgrounds. They can be worn for a variety of occasions, including lounging at home, running errands, exercising, or as a fashion statement.
Hoodies are manufactured in many countries around the world, including but not limited to:–
China: China is one of the largest suppliers of hoodies in the world. Many major brands produce their hoodies in China due to the country's large labor force and lower production costs.
Bangladesh: Bangladesh is another country where hoodies are manufactured in large quantities. The country has a growing textile industry, and many factories produce hoodies for export.
Vietnam: Vietnam has become a popular manufacturing destination for many brands in recent years due to its lower labor costs and favorable trade agreements.
Pakistan: Pakistan has a well-established textile industry and produces a large number of hoodies for export.
India: India is another country that produces a significant number of hoodies, with many custom hoodie manufacturers located in the southern part of the country mainly in Tirupur.
Turkey: Turkey is known for its high-quality textile manufacturing and produces a range of clothing items, including hoodies.
These are just a few examples, as hoodies are manufactured in many other countries as well, depending on factors such as cost, availability of raw materials, and labor force.
There are several ways to find a hoodie manufacturer. Here are a few options:–
Online directories: There are many online directories that can help you find hoodie manufacturers. You can use websites like Alibaba.com or Thomasnet.com to search for manufacturers by location, product type, or other criteria.
Trade shows: Attending trade shows related to the textile and garment industry can be a great way to meet manufacturers and learn about their products. Look for shows in your area or in countries where you're interested in sourcing from.
Referrals: If you know anyone in the garment industry, they may be able to refer you to a reputable hoodie manufacturer. You can also ask for referrals from other business owners or industry groups.
Online searches: You can use search engines like Google to find hoodie manufacturers. Try searching for terms like "hoodie manufacturer" or "custom hoodie manufacturer" to find potential suppliers.
Social media: Social media platforms like LinkedIn and Twitter can be a great way to connect with manufacturers and learn about their products. You can also use hashtags related to the garment industry to find relevant posts and accounts.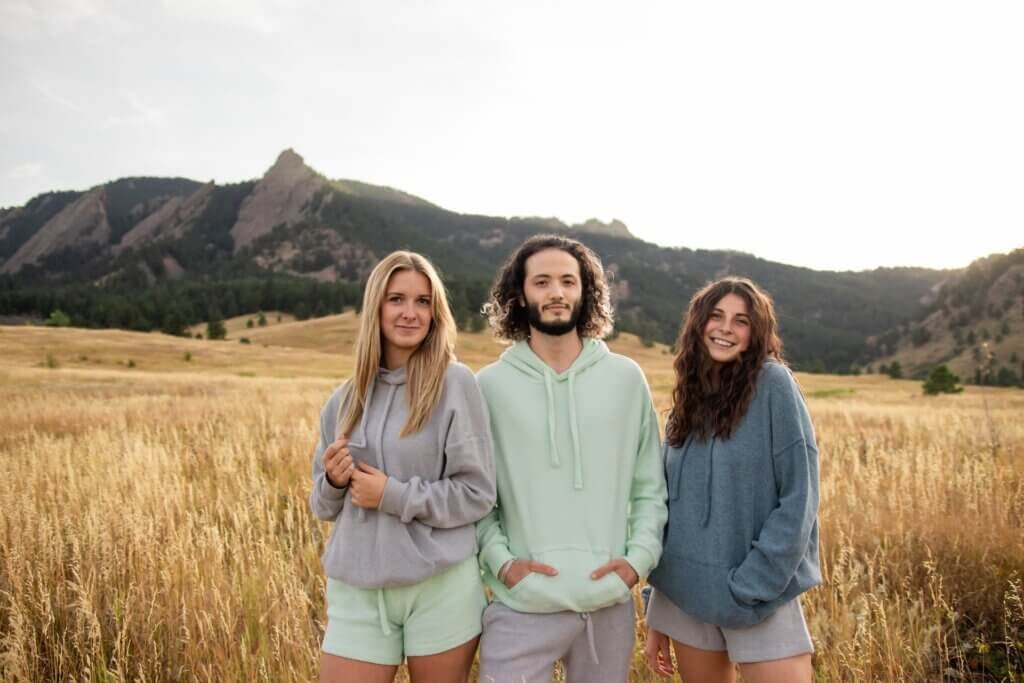 Once you have a list of potential manufacturers, be sure to do your research and vet them carefully. Look for reviews, check their website and social media profiles, and ask for references. It's important to choose a manufacturer who is reliable, ethical, and able to meet your specific needs.
Types of authentic top best high quality hoodies manufacturing companies that manufacture hoodies are:- plain black hoodie manufacturers, custom printed hoodie manufacturers, essentials hoodie dress manufacturers, fleece hoodie tracksuit suppliers, jersey embroidered hoodie manufacturer, heavyweight jumper hoodie manufacturers, mens oversized luxury hoodie manufacturers and zipper hoodie manufacturer.